The Arab-American fiction writer who hails from Baltimore, Susan Muaddi Darraj won a 2016 American Book Award for her collection of short stories: "A Curious Land: Stories from Home."
Darraj will receive one of fourteen prizes to be awarded at the American Book Award ceremony in San Francisco on 30 October 2016. Her award does not, however, come with a monetary prize.
The American Book Awards has been running for thirty-seven years now. The purpose of the awards has always been to recognize excellent literary work within America's diverse community. They don't have any nominees or categories as such, only a list of authors and titles of their books. Their work is then judged by a jury consisting of the authors' peers.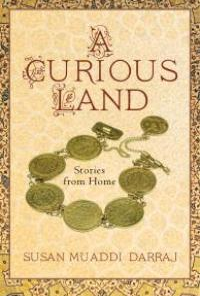 Darraj's collection of short stories was set in a fictitious location, a Palestinian village located on the West Bank which she named Tel al-Hilou. She based her writing on elements which one tends to see in every small community which includes family affairs, gossip, love stories, and leaders.
She particularly tried to convey the tension experienced in a country which is under military occupation, and has been for quite some years. The Israeli occupation has altered the landscape of the West Bank and Gaza to such an extent that many villages are crowded with Israeli settlements, and she wanted to make known such occurrences.
The past year has been such a great success for Darraj. Before the publishing of her collection of short stories in 2015, she won the Grace Paley Prize for short story fiction. She also won the Arab-American Book Award which has now been short-listed for the Palestine Book Award. 2016 is turning out to be a good year for Darraj, who will read to audiences from her short story collection in late September at the Baltimore Book Festival.