Sheikh Ahmed Al-Maktoum, 57, the owner of Emirates Airlines which sponsors Arsenal Football Club engaged in a secret Islamic wedding ceremony with the 35-year-old model, Nivin El-Gamal. Al-Maktoum denied that the ceremony ever took place, claiming that his relationship with El-Gamal was merely casual.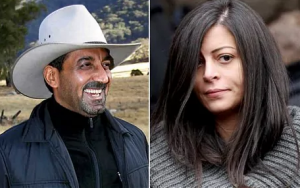 The couple did have a son together, but Al-Maktoum only accepted the child as his own once a paternity test had been carried out. He insisted on taking the test under an alias, "Robert Smith".
After looking further into the matter, it was ruled that there had indeed been a wedding which took place in Al-Maktoum's Knightsbridge apartment.
However, not being a conventional marriage, it was not considered to be valid by English law. El-Gamal was thus not in a position to claim maintenance. El-Gamal expected a huge sum, initially amounting to £151 million or £1 million per year in allowance.
El-Gamal, an interior designer, who speaks four languages, continued her efforts to obtain maintenance for their son, Saeed who was born in the U.S. in 2008. She said that the couple had unprotected sex as she believed that they were husband and wife, and hoped to bear a child. She felt that the judge should rule that a legitimate marriage did take place and then declare it null and void. In doing so, this would have enabled her to claim maintenance.
Mr. Justice Brody ruled that an Islamic marriage ceremony did take place in 2007 in the presence of an Imam and two of Al-Maktoum's staff who stood as witnesses. There was, however, no evidence from the Imam or the two witnesses, neither was there any written evidence. Hence, the marriage could not be recognized by English law and could not be nullified.
Brody stated that after receiving the DNA test results, Al-Maktoum had made generous provision for not only his son, but also for El-Gamal, and gave her a sum of £501,000 to ensure that her legal costs were covered.
The court battles have drawn to a close and El-Gamal does receive financial income from the billionaire prince, but is prevented by law from going into the details surrounding the maintenance.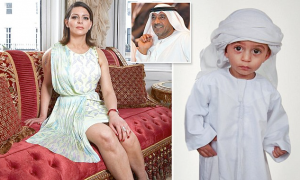 El-Gamal goes on with her life and has started a new charity inspired by her son who is suffering from a genetic disorder, Mannose-binding lectin deficiency (MBLD). The charity was set up to raise funds for further research into MBLD. Previous studies surrounding the immune disorder have been stalled due to insufficient funds.
El-Gamal hopes the charity will provide the much-needed financial resources to learn more about this disorder. She hopes to be a good role model to her son in future as she now continues her life after years of legal battles.