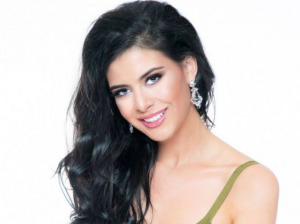 Beauty pageants in the United States see contestants of varying ethnicities grace the stages each year, and more Arab-American women are vying for crowns of different kinds. There is the prestigious Miss U.S.A title, which Arab-American Rimah Fakih has taken the crown home for,  as well as Miss Arab U.S.A. previously won by one of our won, Guinwa Zeineddine. Sofia Hanan, the gorgeous Palestinian-American has always wanted to compete in beauty pageants and was a contestant for Miss California 2016.
Hanan was born in California where she was raised by her American mother and Egyptian-born Palestinian father. Although several other Arab-American women have entered the contest before, she is the first of Palestinian descent to do so. Hanan received so much support as an Arab-American contestant and was thankful to the California and international community.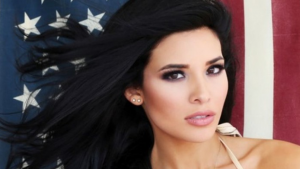 Other than being a stunning beauty, Hanan holds a degree in broadcast journalism which she earned from Suffolk University in Boston, and also had the opportunity to intern at Al Arabiya English. Her plans for the future revolve around her love for cooking. She particularly enjoys preparing Arabic cuisine which she learned from her Palestinian grandmother.
Hanan's cultural background is very dear to her and has not allowed herself to be "stifled by stereotypes," although she admits to feeling a bit nervous to compete as an Arab-American, as such things are seen as "taboo" in Arab culture.
Initially, Hanan was not too keen to let others in on her intentions of entering the pageant, but once she shared her thoughts with friends and family, and even on social media, she was overwhelmed by the support she received from all over the world. She hoped to show people across the world that as an Arab-American women, she is in no way limited to living in any particular way dictated by society.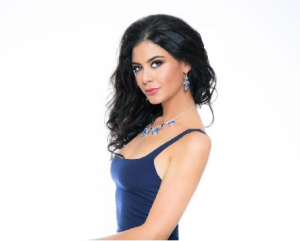 Hanan competed in the Miss California 2016 pageant and represented Arab-American women proudly. Although she did not take the crown, her personality reflected her true beauty as audiences recognized that she is beautiful both inside and out.
Hanan feels that the essence of a person is their beauty and not their outward appearance, one with a heart and compassion to reach others. She says that for her, "a truly beautiful person has the best intentions and strives to accomplish goals through positivity and outright goodness."