A congressional briefing in Washington D.C. was held by the Arab American Institute to address the discriminatory policies of the Transport Security Administration (TSA). The panelist discussed the increase in the occurrence of incidents of ethnic, religious and racial profiling towards individuals seeing as being minorities. As a result, many such people were forced to leave their flights after fellow passengers reported so-called suspicious behavior from them.
The panel was led by Nadia Aziz, Government Relations Manager of the Arab American Institute, as well as Arjun Singh of the Sikh Coalition, Brenda Abdelall representing Muslim Advocates, and Edward Ayoob, who is a partner in the Federal Relations Group in Barnes & Thornburg LLP.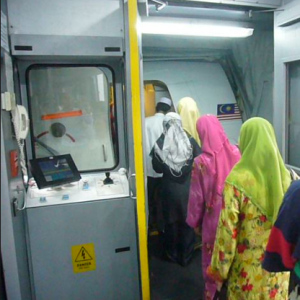 Singh paid particular attention to the problems faced by Muslim women who wear hijabs and the turban-wearing Sikh men, as they pass through security checks which include scans and pat downs at airports. Since devices such as scanners have been used there have been many reports of these individuals being asked to remove their religious clothing in a public area, which is humiliating and gives these people an image of being considered as second-class citizens, which is inacceptable.
Such high-tech devices can surely see through a few layers of clothing. Singh also queried whether there were any cases of a person who may have attempted to smuggle items such as banned substances under their head cloth. There appears to have been no such cases.
Brenda Abdelall focused on the issue of Arab and Muslim passengers being asked to leave the aircraft after being considered a threat. Abdelall had years of legal experience in compliance and regulatory law and discussed the recent incline in the number of incidents which have occurred due to individuals being discriminated against in different ways. For instance, a Muslim woman was offloaded from her flight for "staring back" at another passenger. Such actions are racist and biased towards Arabs and Muslims.
Any complaints lodged against incidences such as these are not tracked by the airlines and is a cause for concern for the civil rights community. Although airlines do not track complaints regarding discrimination, they do make a note of all the complaints pertaining to the travel of pets onboard the aircraft. The panel suggested that training and regulations regarding these incidents be implemented so as to enable the crew to deal with the situations effectively.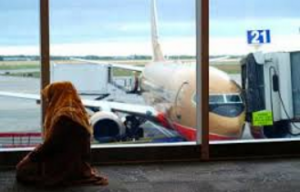 Edward Ayoob stated that it should be essential that the Department of Transportation "investigate and seek reparation in cases of discrimination." Ayoob criticized Congress for their failure to "provide equal protection under the law to their constituents." Panel members emphasized the importance of a congressional hearing to address the issue properly, and that concerned citizens should seek solutions and work closely with Congress members.
In closing, the panel stated that the government must take the initiative to provide equal protection to all citizens. The briefing, along with the possibility of having a future congressional hearing should hopefully encourage the Arab and Muslim communities to stand up for their right to travel without being discriminated against by other people.