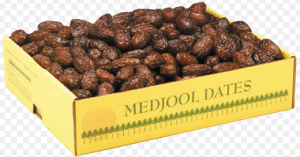 Following the long, hot days of Ramadan, Muslims break their fast once the sun goes down and one of the most preferred fruits and light dishes to eat, are dates. It is common to break the fast with some water and dates before having a larger meal later on in the evening. which lies ahead.
"The date palm is seen as a "symbol of hospitality, rest, and peace." The most popular of them all is the Medjool date, which is enjoyed throughout the world. There are various types of Medjool dates which can be eaten, depending on what taste and texture appeal to you.
If you prefer juicy dates, you'll probably enjoy the rutab mejdool dates. If you'd rather like to have something a bit chewier and sweet, rather go for the regular Medjool dates instead.  Whichever you prefer, you can't go wrong as these dates have extraordinary flavors and are known as "the diamond of dates."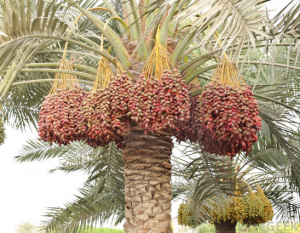 Dates aren't simply eaten as snacks but are a staple ingredient in Arab and Middle Eastern kitchens. They can be served as either a fresh treat or used as a filling, which is popular in many Arabian side dishes. You'll find dates used in Ka'ak bil Ma'amoul as well, which are ring-shaped cookies made using a date filling. These are delicious and easy to make and are one of several cookie recipes using dates.
If you're lucky enough to get your hands on a packet of Medjool dates, have a look through some of the recipes online. You can find a variety on Ziyad.com and are sure to find something to prepare for your friends and family.
Fresh Medjool dates themselves are a real treat, so make sure to spoil yourself with some of these this Ramadan!