Many say that there isn't a woman that isn't a 'superhero.' We wanted to share the stories of a group of extra special women. The women that we are writing about today are those that are mothers and highly successful entrepreneurs. We will refer to them as the Mumpreneurs! These superwomen are in charge of raising the next generation, alongside keeping their empire and inspiring others. Below we share some of the most famous mumpreneurs take on what it's like to be them. Brace yourself you will be inspired.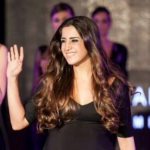 First up is Aiisha Ramadan, who is a creative director of Aiisha Ramadan.
Motherhood: I'm a mother to one gorgeous little girl, who I named Cielle. She's now two years old! Being a mother woke me up. I spent my days being aware of my actions by thinking how they will affect my child. I hope to pass on love and humility to Cielle if nothing else.
The work and life balance: I've always wanted to build a legacy, and to do that I know that I had to stay focused towards achieving the best results possible. In all honestly, it's only thanks to my amazing mom and husband that I've been able to maintain a comfortable balance.
Essential tip: Time goes so quickly, so if you have to travel a lot for work purposes, always try and take your family with you.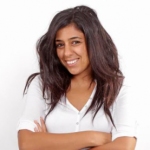 Next on our list is Co-founder and CEO of M04 network, Amy Mowafi.
Motherhood: I am blessed with a daughter, May and a son, Momo. My daughter is four years old, and my son will be two years old soon. I had children partly to satisfy my parents, on the condition that they help out! They've kept to their word and are a great help. My kids turned out to be the best decision that I've ever made and I can't wait to have more!
The work and life balance: I wouldn't say that I balance anything! Doing it all is impossible. I find that you have to do what you think is best as it happens. There are days when everything goes fine. None of the kids have a cold; Maya is happy because her favorite frozen dress is washed and nearly everyone in the office is in a good headspace. I think that some days it's important to realize that you don't always need to see a light at the end of a tunnel, it's the steps you can take forward that are most important.
Hot tip: Remember, it's going to all be perfectly fine, honestly.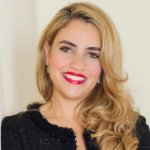 Lastly, Co-founder of The Happy Box, Jumana Al Darwish
Motherhood: I'm lucky enough to have a beautiful family. My husband, who was my childhood sweetheart, is just the best. With my four-year-old daughter, we are the three musketeers! They are both my whole world. My daughter was my inspiration for The Happy Box. I was looking for something that would give me that chance to spend more time with Ayla, similarly to many parents out there.
The work and life balance: Just embrace every opportunity and ensure that you have the best support network around you for the tough times.
Hot tip: Always make time for family. Quality time together is crucial. Move away from your laptop or mobile phone for a while and appreciate who is around you.