The younger generations in Saudi Arabia have taken to a lifestyle of smoking cigarettes and gathering around the narjeelah, which is now the preferred socializing tool. Saudis enjoy to get together as a group of friends and family in a café and pass the narjeelah around as they chat.
Nowadays, smoking is a favorite pastime but has it become too much of a bad habit? Naqaa (or Purity) is a non-governmental, Saudi organization which provides well-tailored programs which are in line with Islamic values and beliefs; they serve to assist one to give up smoking.
Over the years they have helped 14,000 Saudis to quit the habit of smoking each year with their numerous programs. One of their programs even sought to provide a dowry to the winner.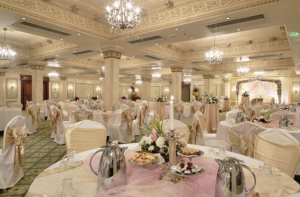 It's not that easy to enter into a marriage these days, and Saudi youth has found this out the hard way. Many of their families are unable to provide the payment for the dowry. Not only is the dowry a huge expense, which can amount to several thousand Riyals but the wedding costs are another financial burden for young couples. Weddings can set couples back, costing triple the expense of the dowry, and add on a few extra thousand for the honeymoon expenses. Starting a new life together includes further costs to rent and furnish their accommodation.
Previously, Naqaa held a campaign which they entitled "Quit Smoking and Your Marriage Is on Us," in an attempt to encourage the youth to quit smoking. The participants had to be single Saudis who had to register at rehabilitation centers and undergo seven days in the program, after which they were required to stop smoking.
Participants were also asked to answer a questionnaire. On the seventh day, a winner would be chosen by the foundation, from those who had managed to quit smoking. The winner would take home the prize of a dowry payment and brand new furnishings for their home.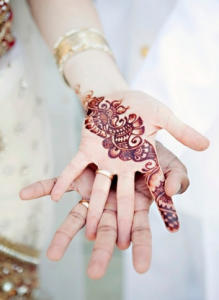 Naqaa's campaigns such as this resulted in some mixed reactions from the public. Feminist and women's organizations saw the program in a negative light and did not agree with giving away a woman as a financial reward for quitting smoking. A male journalist, on the other hand, commented by saying that women were under no obligation to marry if they did not wish to and that the campaign does not devalue women in any way whatsoever.
When one thinks about it, taking up smoking as a habit is a personal choice, as is getting married. How one decides to quit bad habits is entirely up to them, but having an incentive to do so, certainly does help. Stopping bad habits for health reasons is a good incentive. But quitting smoking to win a dowry to get married, well some may agree that this is a great incentive, while others clearly disagree. The choice is yours.